I won! I won a RM100 preloaded AmBank NexG Prepaid MasterCard!
WOOHOOOOOOOO yeah yeah yeah! :D
Was just checking out the Malaysian Dreamgirl webpage about noon. Never expected to be listed as one of the winners for the Blog Contest week 2. Really! When I saw my blog name listed I kept refreshing the page to see if it was a mistake or something. Haha.

I was so happy because it's sort of like my first time actually winning something from public contests like this! I practically jumped up and down the house with joy! =D
Yalah I know it's just a hundred ringgit you would say. But better than nothing ok! And to me it's more about me winning something, less on the money part. No no, that doesn't mean I don't want the money ok. Hahaha.

HappyHappyHappyHappyHappy :]]]]

It's a great start for today. Thanks Nuffnang! I don't know why my Nuffnang ads aren't working but you're great for letting me win RM100 just like that!

Mun Yee woke me while I was still sleeping dengan syioknya.
Spent the day with her at JJ. Lunched at Kenny Roger's. Their mac n' cheese didn't taste as good today. Like leftover or something. Hopefully it wasn't. Then caught a movie at 3.20pm.

I shall review the movie we watched, The Spiderwick Chronicles.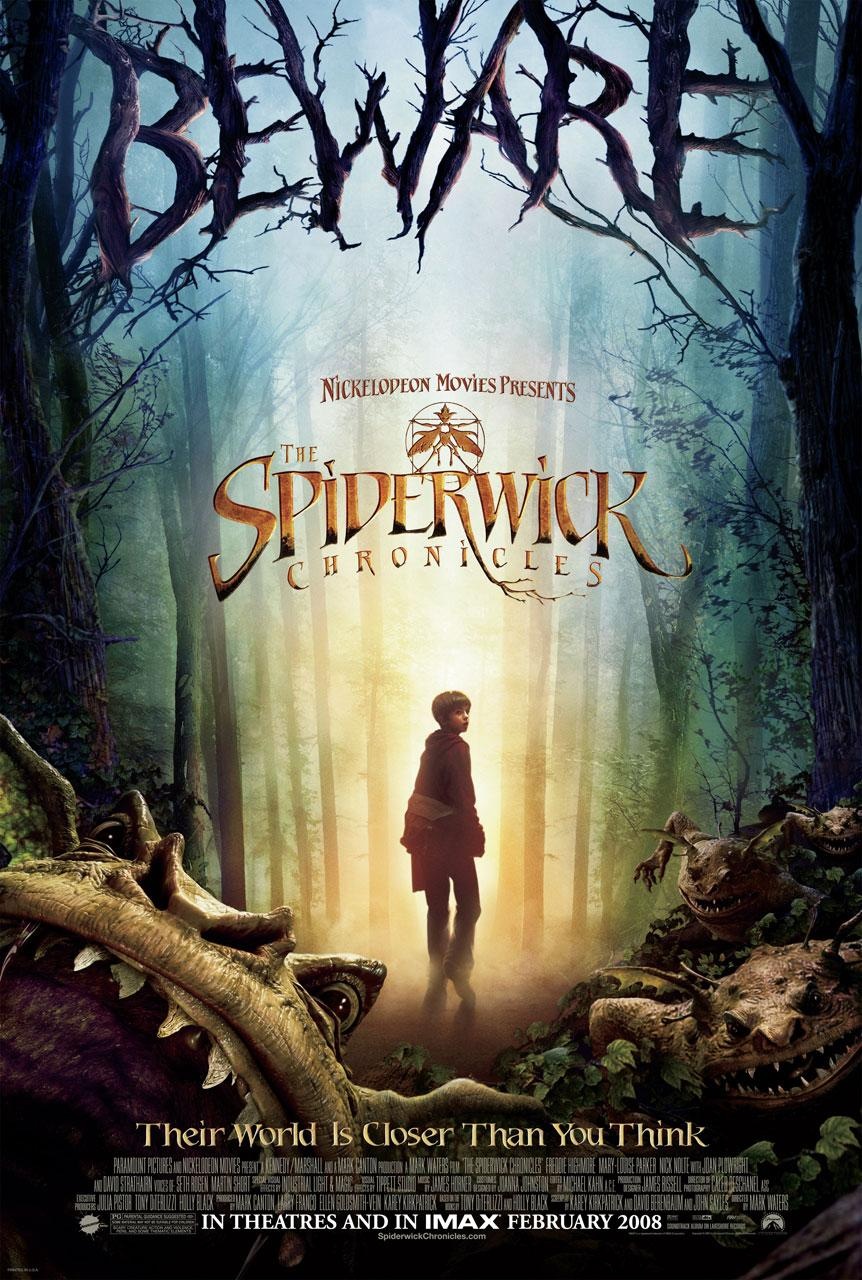 Synopsis from Yahoo!Movies :


From the beloved best-selling series of books comes "The Spiderwick Chronicles," a fantasy adventure for the child in all of us. Peculiar things start to happen the moment the Grace family (Jared, his twin brother Simon, sister Mallory and their mom) leave New York and move into the secluded old house owned by their great, great uncle Arthur Spiderwick. Unable to explain the strange disappearances and accidents that seem to be happening on a daily basis, the family blames Jared. When he, Simon and Mallory investigate what's really going on, they uncover the fantastic truth of the Spiderwick estate and of the creatures that inhabit it.



This movie is actually a movie for kids, means about 17 years and below? But there were many adults at the cinema watching today. Maybe they meant BIG kids. Haha. It's a Nickelodeon movie by the way. I didn't thought that this show was really interesting when I saw the trailer or the poster board. It's better than what I expected though. So yeah, didn't waste my money on some show I thought would be like Narnia or something.

In this movie, there are characters with magical powers, non human characters of course, are called faeries. Here are the lists of them:


Mulgarath – An evil, shape-shifting ogre
who wants to take over the world.

These are the goblins that work for Mulgarath. The captain in the blue coat and pirate hat is called RedCap. Mean looking toads they are.


Hogsqueal (which pretty much look like some sort of a pig except it has for nostrils) – One of Mulgarath's goblins who is actually a hongoblin; he is an anti-hero. Hogsqueal uses children's teeth as his own, claiming that he is the ToothFaerie. Hobgoblin spit can give you the sight.
Thimbletack - The Spiderwick Estate's brownie. These creatures resemble small men about the size of a pencil. They help with household chores and only wish to be paid with scraps of food left out. If a Brownie is angered it will turn into a Boggart. Boggarts are grotesque and throw things and trip people. They torture families that live in the home. Boggarts are impossible to get rid of.
Brownies are really adorable! But not when they're angry cause they will change into some mean green thing like the above. They super love honey and it returns them to their normal physic. Super cute can!
And to kill the goblins, they use salt, and also some weird potion which consists of tomatoe ketchup and vinegar. Just throw or spray it at them and the goblins melt immediately. Haha. DIE GOBLINS DIE.
I was hoping to see lots of pretty fairies in the show but there were only a few scenes with flower fairies(I forgot know what they call them). Not really fairytale-ish as I thought it would be. =(
This movie is rated PG though. Many scenes with creature action and violence, peril and some thematic elements. Not to say it's a scary show, but kinda. You get what I mean la ya.
I would give it a thumbs up for people who like fiction and fantasy-based stories.
And also a 7 out of 10 rating.